Advent invites us to a commitment to vigilance, looking beyond ourselves, expanding our mind and heart in order to open ourselves up to the needs of people, of brothers and sisters, and to the desire for a new world.

Pope Francis
Resources for the Advent season
We are happy to share resources with you to ensure this is a special season of joy and anticipation of the birth of the savior, Jesus.
Print or download this Advent calendar to your computer so you can enrich this season:
https://www.usccb.org/resources/Advent-Calendar-2022.pdf
Read the Scripture in a slow and deeper way through the season of Advent with this Bible study. This type of prayer is called Lectio Divina.
PENANCE SERVICE
Join us for our service at our parish.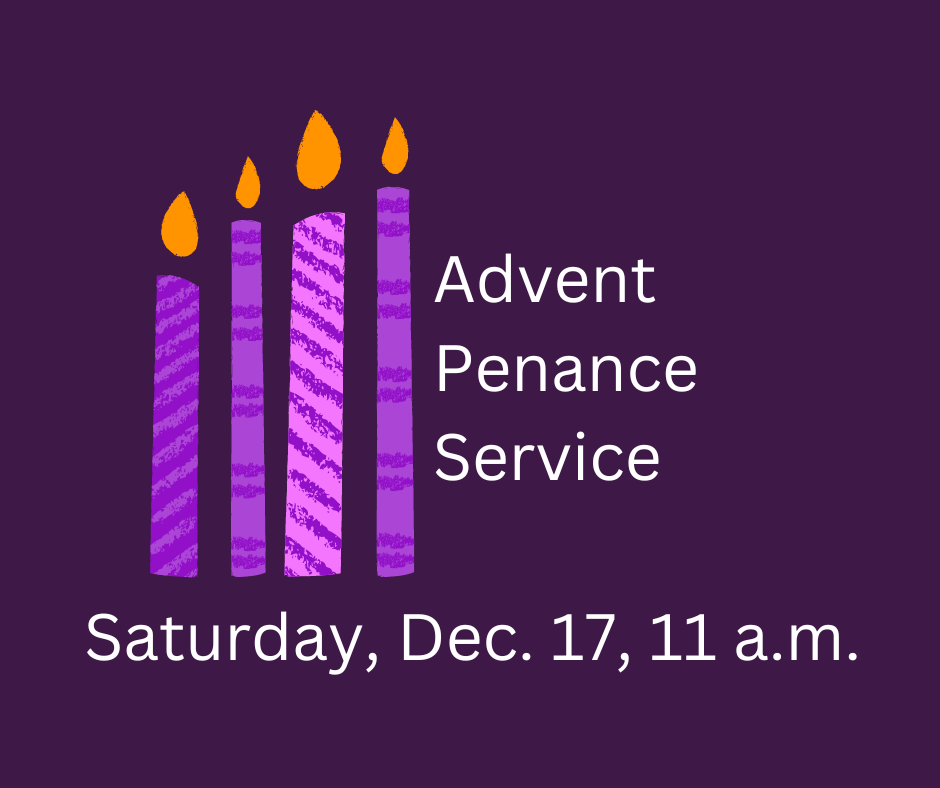 Celebrate Christmas
You are warmly invited to attend our two Christmas Masses.
Saturday, December 24, 5 PM, The Nativity of the Lord, Vigil Mass
Sunday, December 25, 9 AM, The Nativity of the Lord