"As each one has received a gift, use it to serve one another as good stewards of God's varied grace." – 1 Peter 4:10
There are many different ways fulfill your call to financial stewardship at the parish. 
Giving during Mass. The offertory is the part of the liturgy when congregants make financial offerings to support the parish (1st collection) and for 2nd collections authorized by the Archdiocese of Atlanta or the United States Council of Catholic Bishops.
Giving Online. Donate securely using a debit/credit card or direct electronic funds transfer from your checking account. Set up online to contribute one time, weekly or monthly, whatever payment plan is most convenient. Follow this link to start your contribution to the parish. Create your own user name and password to set up your electronic donations. The system accepts MasterCard, Visa, American Express, Google Pay, and ACH bank account transfers. Contact the parish office for support (404) 758-8861.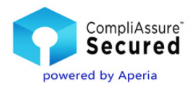 Giving by mail. Check or money order donations may be mailed to the church office at any time. Address to "St. Anthony of Padua Catholic Church" 928 Ralph D. Abernathy Blvd SW Atlanta, GA 30310. Please indicate which fund you'd like your donation to go toward in the memo line. 
Your bank's bill payment service. Most banks offer an online bill payment service. It is an effective way to automatically give to the church. Check with your financial institution, but typically you can setup an automatic payment. to St. Anthony of Padua Church. Once it is setup, you're able to control your giving at any time. MAKE SURE TO INCLUDE A MEMO FOR HOW YOU WANT THE CHURCH TO USE THE MONEY (example memos: offertory, capital campaign, 2nd collection, homeless, flowers, etc).
Through your employer. Many companies offer opportunities for their employees to contribute to a charity of their choice. This is usually done by matched giving or matching charitable giving programs. Check with your company! Its an easy way to maximize your financial contribution. St. Anthony has a verified account with the charitable giving program called Benevity and will create an account with other programs if required for participation.
Through a planned gift or gifts of securities via the Catholic Foundation of North Georgia. Contribute to the St. Anthony of Padua endowment via a living donation or a legacy bequest in your will or estate. Other opportunities for giving include stocks, bonds, appreciated real estate, a percentage of retirement assets, or life insurance policy. Many times these gifts have an added bonus of tax benefits. The Catholic Foundation of North Georgia has a fantastic staff who warmly welcome your questions and have free estate planning services, resources, and consultations.
Through a charitable trust or private family foundation. Please make sure that mailed check donations include contact information and directions for how the donation is to be used. If permitted by your trust or foundation, online giving accounts are available for your convenience. Please notify the parish office if you wish to set up an online giving account for charitable contributions or grant disbursements.
* * *F.A.Q. * * *
Will I still be able to participate in the collection in Mass if I give electronically? Yes. We hope you do! Please let the office know you switched to online giving and we will stop sending envelopes to your home. Those that give online and those that are not able to give are invited to write a prayer request on a pew envelope that you put in the collection basket.
Why can't I send in a stipend for a Mass Intention? Mass intentions for the living and for the repose of a soul have to be carefully scheduled and approved by the office. Mass stipends are $10.00, customarily. Please write mass intention the memo line if using checks or include a note with cash.
Is St. Anthony of Padua a charitable or not-for-profit organization? Yes! For tax purposes please use EIN: 58-0600865. We are a subordinate organization of the USCCB Group Ruling (Group Exemption Number: 0928) of the Roman Catholic Church in the United States. Supporting documentation for the IRS Group Ruling on 5013c Status is available upon request.
Will I get a record of my donations? You can request your records at any time by contacting the office. In January or February of each year, the church sends out donation acknowledgement letters and annual giving statements by email or by USPS mail in cases where an email address is not known and the donation is over $200. Please be sure to update your email and mailing address with the office to avoid delays.