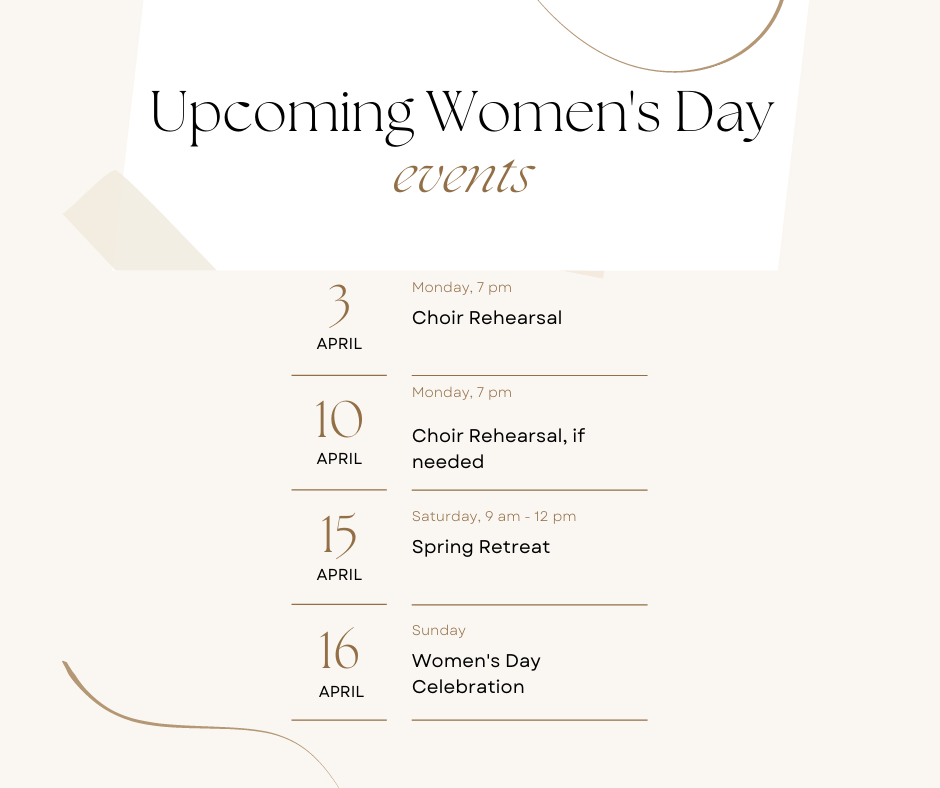 We are excited to extend a warm invitation to our annual Women's Day celebration at St. Anthony of Padua Church. It is a day dedicated to honoring the incredible women of our parish who work tirelessly and selflessly, serving as the backbone of all that we do. This special day is one of the most uplifting and joyous occasions of the year, bringing together our entire parish in a beautiful celebration.
We invite you to join us and be a part of this wonderful occasion as we pay tribute to the remarkable women of our parish. Come and be a part of a community that values and celebrates the immense contributions of the women who shape our church and enrich our lives.
Please mark your calendars and make plans to worship with us this Sunday. It promises to be a truly inspiring and unforgettable day that you won't want to miss.