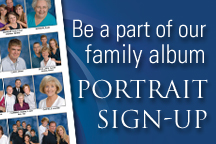 Work on the new St. Anthony of Padua parishioner directory is under way! And we want you and your family to be be a part of it.
Two new dates are available: Feb 15 and 16.
To make the experience run smoothly, parishioners will be able to make their appointments online.
Please
click here
and follow the directions on the next page to schedule your photo for the 2012-13 St. Anthony of Padua directory.