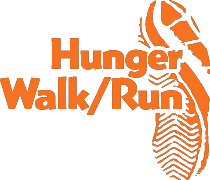 2013 Hunger Walk/Run – Help "TEAM ST. ANTHONY" take the next step to fight hunger!
On Sunday, March, 10, 2013, at 2 p.m., thousands of people will come together to raise awareness and funds to help fight hunger in our community by participating in the "Hunger Walk/Run" 5k throughout downtown Atlanta. "Team St. Anthony" will be there and we need your support!
All St. Anthony of Padua parishioners are encouraged to participate in this Lenten parish outreach activity.
The money we raise will feed hope for the 1 in 6 people who face hunger in our community and provide financial assistance for the Society of St. Vincent de Paul and the Atlanta Community Food Bank.
Please join "Team St. Anthony" in supporting this important mission! For more information please contact: Sybil Robinson, sybiljenga at yahoo dot com or 404.664.2806.
Register OR Donate Today:
www.hwr2013.org
 Select a Charity to Get Started  Click on "Society St. Vincent de Paul" logo  Select "Join a Team"  Type in the Team Name section "Team St. Anthony" to join our team  In the "Affiliate your team with an organization" section select "St. Anthony – Atlanta" (from the drop down list of companies)  Click on "Search for Team"  Click on "Join"  Follow the instructions to register for either the "Walk" or "Run" and complete the registration process (Enter your contact information and pay $25 registration/donation fee -minimum fee to walk/run in the event).