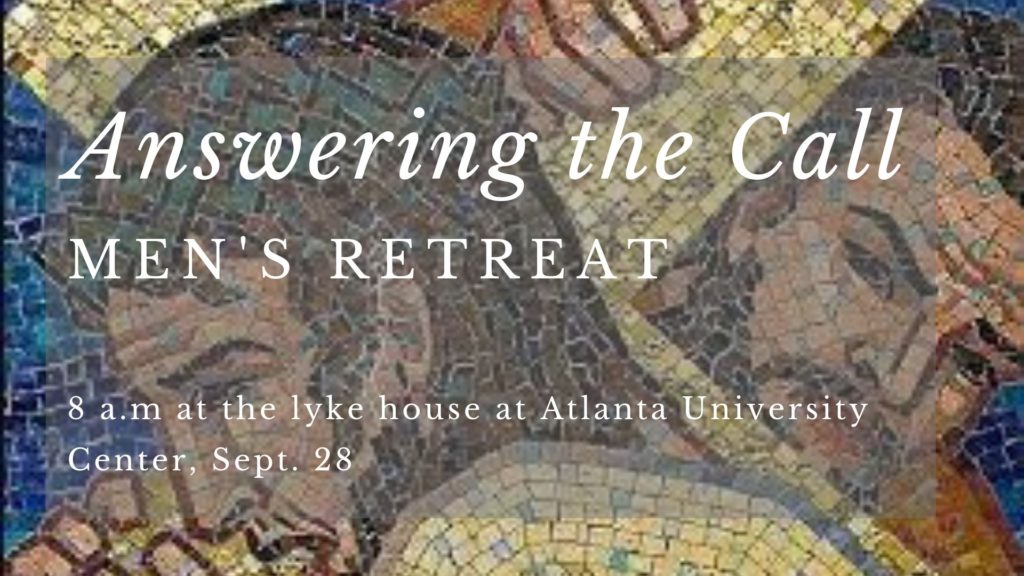 Answering the Call Details:
Parish Men's Retreat / Day of Reflection
Saturday, September 28, 2019
8 AM – 5 PM
Please register online here.

Cost: $35.00 – includes breakfast, lunch, supplies, event expenses.
·Accept cash, checks, CashApp, PayPal, etc.
Location: The Lyke House (Atlanta University Center), 809 Beckwith Street SW, Atlanta, GA 30314 (404) 755-2646
Host: St. Anthony of Padua Men's Action Club
Contact: Kevin M. Ashford ~ 678-522-5336 ~ thefly_06@hotmail.com
You are invited to be part of this great event. The day will include talks, panel discussions, Sacrament of Reconciliation, call to action and more. We will discuss/explore spirituality, health matters, civic and social engagement/responsibility.