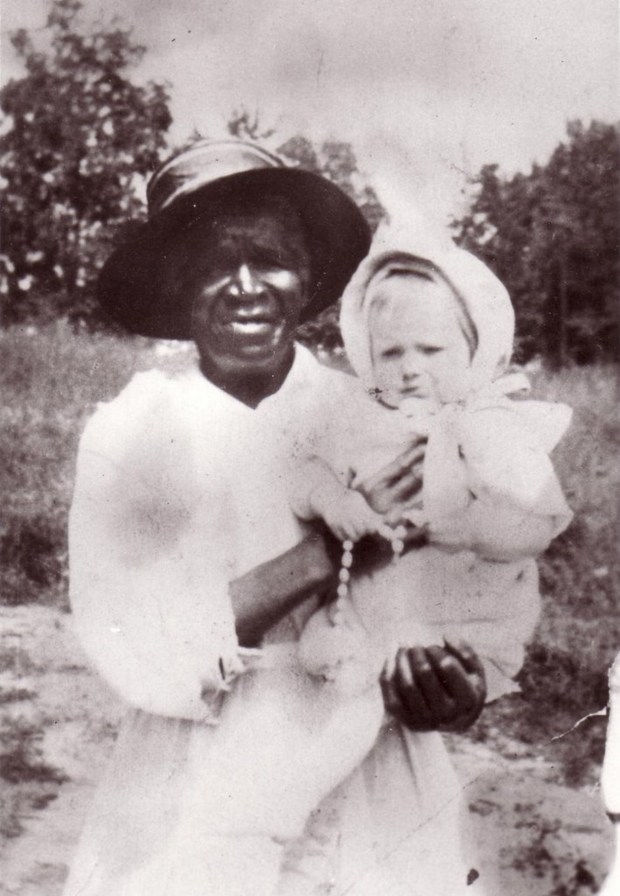 This 1916 photo provided by the Archdiocese of Denver shows Julia Greeley with Marjorie Ann Urquhart in McDonough Park in Denver. Greeley, a former slave, is being considered for possible sainthood. In a step toward possible sainthood, the remains of Greeley were moved to a Catholic cathedral in Denver. People lined up Wednesday, June 7, 2017, to honor her. (Archdiocese of Denver via AP)
Servant of God Julia Greely
Born a slave in Hannibal, Missouri sometime between 1833 and 1848, Greeley endured horrific treatment.
She moved to Denver around 1878 to work with a family. After leaving this she found odd jobs around Denver. Despite her own poverty, Greeley spent much of her time collecting food, clothing and other goods for the poor.

The Servant of God Julia Greeley was a familiar sight on the streets of Denver in the late 1800s and early 1900s.
She would often do her work at night, so as to avoid embarrassing the people she was assisting. Though she was earning only $10 to $12 a month cleaning and cooking, she used much of it to help other people who were poor.
Julia Greeley died on June 7, 1918 – the Feast of the Sacred Heart. Although her death came unexpectedly, she was able to receive last rites.
It is estimated that she was around 80 years old, though because she was born into slavery, her exact age was never known.
To Learn More click the link below:
www.juliagreeley.org