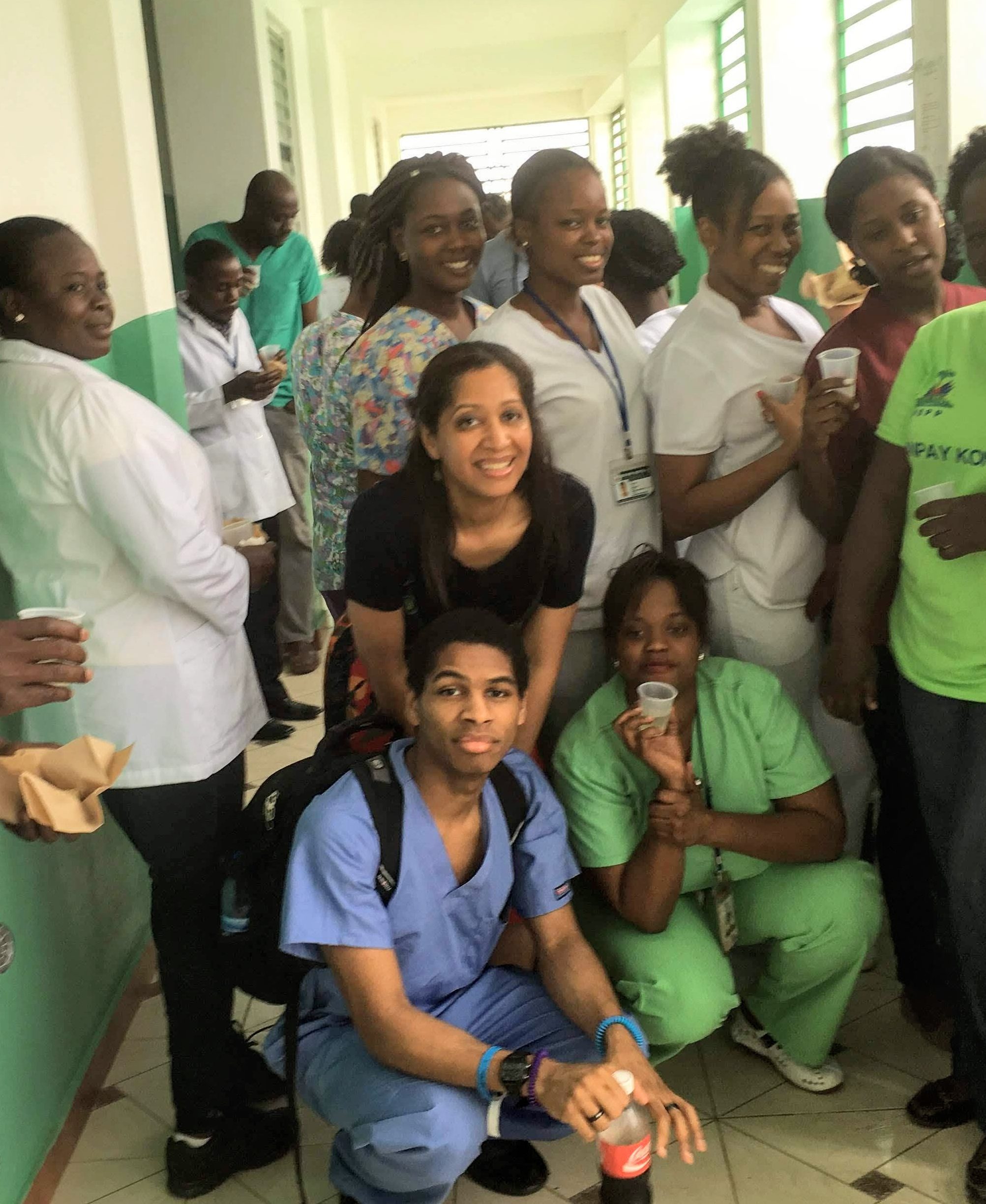 Mission Trip to Haiti
By Judy Volcy, MD
In March 2018, I embarked on a medical mission trip to Haiti.  I had always wanted to visit the birthplace of my parents.  I also have been wanting to give back using my skills as a physician.  I went along with my older son Isaiah who was on Spring break.  I felt it would be good for him to give back and to get to know his roots.
Upon arriving in the country, I was captivated by the beautiful mountains and the green vegetation.  The people were gracious and welcoming.
The scale of poverty, however, was overwhelming.  Why does a government allow its people to suffer in such a way?
Despite this, I realize that the people do not wallow in self-pity for their social status.  I was not surprised by this as I know this Haitian trait very well.  Haitians are resilient people who make do with what they have.
The doctor I connected with built a hospital out of donations from Americans, Canadians, and other well-wishers.  The clinic was lacking in many basic pieces of equipment but had a staff of hard-working people who would come in the pouring rain without umbrellas to come care for often bare-footed patients.  It was the first time I would see patients whose chief complaint was hunger.
I had to resist the urge to give each patient money out of my pocket but of course, that was both impractical and not productive.
We did bring as much clothing, toiletries, and medications that we could carry.  I saw patients the entire week I was there and enjoyed working without the dreaded electronic health record and just used the old-fashioned paper and pen.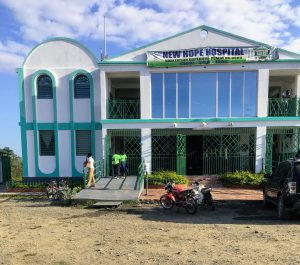 At first, I wondered if my week of seeing patients made much of a difference.  Was what I did just a drop in the bucket?  Then I realized that if we each help another human in whatever small way we can, together, we can make an impact.
I plan on returning in the summer of 2019 with both my sons and my husband and with more providers: I even talked it up to my dentist who is on board.  We will bring more supplies and see more patients and little by little we will make an impact.  The people are very appreciative of the help and their smiles are worth everything.
Dr. Volcy is an assistant professor at Morehouse School of Medicine and serves patients at Grady Hospital.  Isaiah attends Georgia State University.