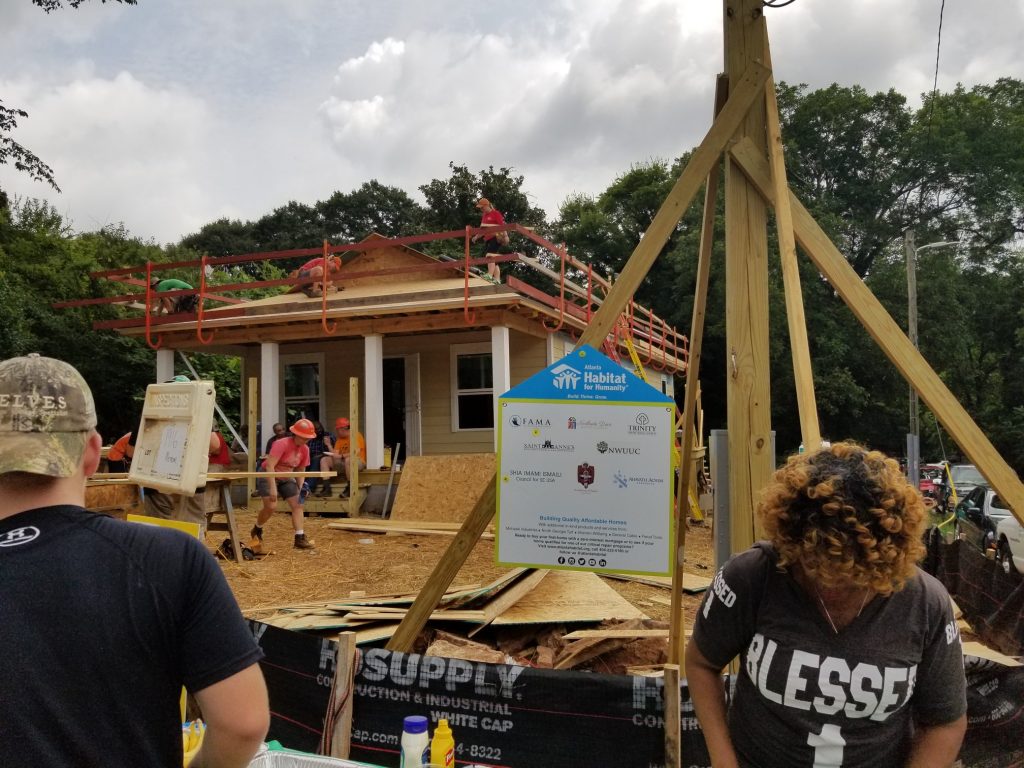 A crew of our parishioners are showing up to bang nails, serve lunch, and do whatever else is necessary on the job site of our latest Habitat for Humanity project. It is wonderful this year is an interfaith effort, drawing together women and men from a variety of houses of worship.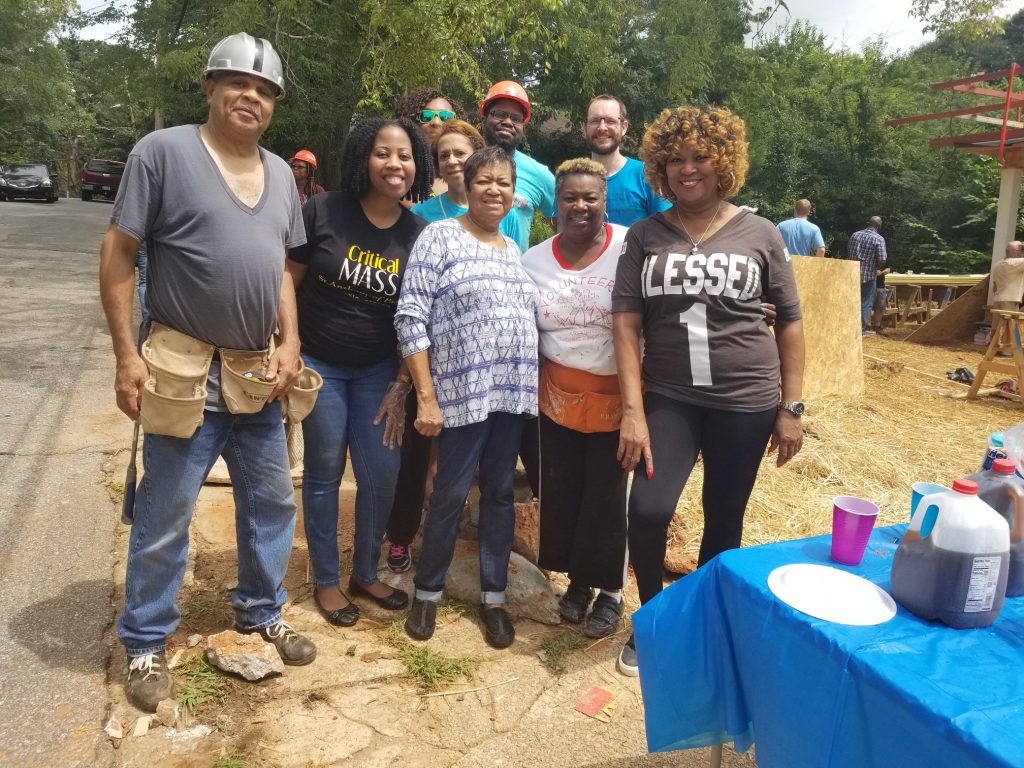 Here's why we participate in Habitat for Humanity:
Ms. Jackson has worked as a custom order specialist for over 7 years.  In her spare time, she enjoys making jewelry, gardening and DIY projects.  Artiba enjoys science and engineering, and he was on the wrestling team.  Artiba's goal is to go into aviation.  Ryder is in the first grade, and his favorite subject is recess.  Ms. Jackson wants a house to call her own, and she wants a yard in which Ryder can run and play.  Ms. Jackson is very close to her extended family, especially her 85-year-old grandmother.  They are all very excited about Ms. Jackson building her own home.