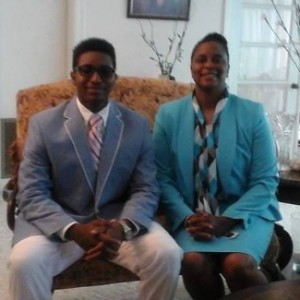 By Kim Brannan-Sykes – Outreach Ministry
"Therefore, as God's chosen people, holy and dearly loved, clothe yourselves with compassion, kindness, humility, gentleness and patience." (Philippians 2:1)
As a Christian these words are my daily mantra as I go out into this world. My Christian duty is to be a living witness, proclaimer and doer of the Gospel. What does this mean? It means simply that I am my brother's keeper.
As a mother, my job is to protect my child. When I hear these gut wrenching tales of our youth getting caught up in human trafficking, I am saddened. But being sad is not going to solve the problem, I have to be involved. Every human should have the right to live their life in a dignified manner. A child should not be used as a commodity. I am compelled to work with the Stop Human Trafficking campaign at the church, because it could be any child.
When a child's body is being sold and used for the financial gain of another, it is morally wrong. I can't stand by idly and pretend this is not a major societal ill, because I would not be doing my part in ensuring every life is treated as precious, and as a Gift from God.
I am increasing my awareness, as well as my son's awareness of this growing problem.
"Whatsoever you do to the least of my brother, that you do unto me."
Amen.